Chart Collective invited the community to share anonymous true stories, up to 300 characters long, that have taken place in the streets, laneways, parks and buildings of the Melbourne CBD.
Chosen stories have been printed on posters and hung near where each story took place. These stories of catastrophe, joy, and everything in between now form a multi-site publication, overlaying the cities exterior with the community's intimate interior lives.
Use the map below to discover the stories between 12 – 18 October as part of the Australian Institute of Landscape Architects festival This Public Life.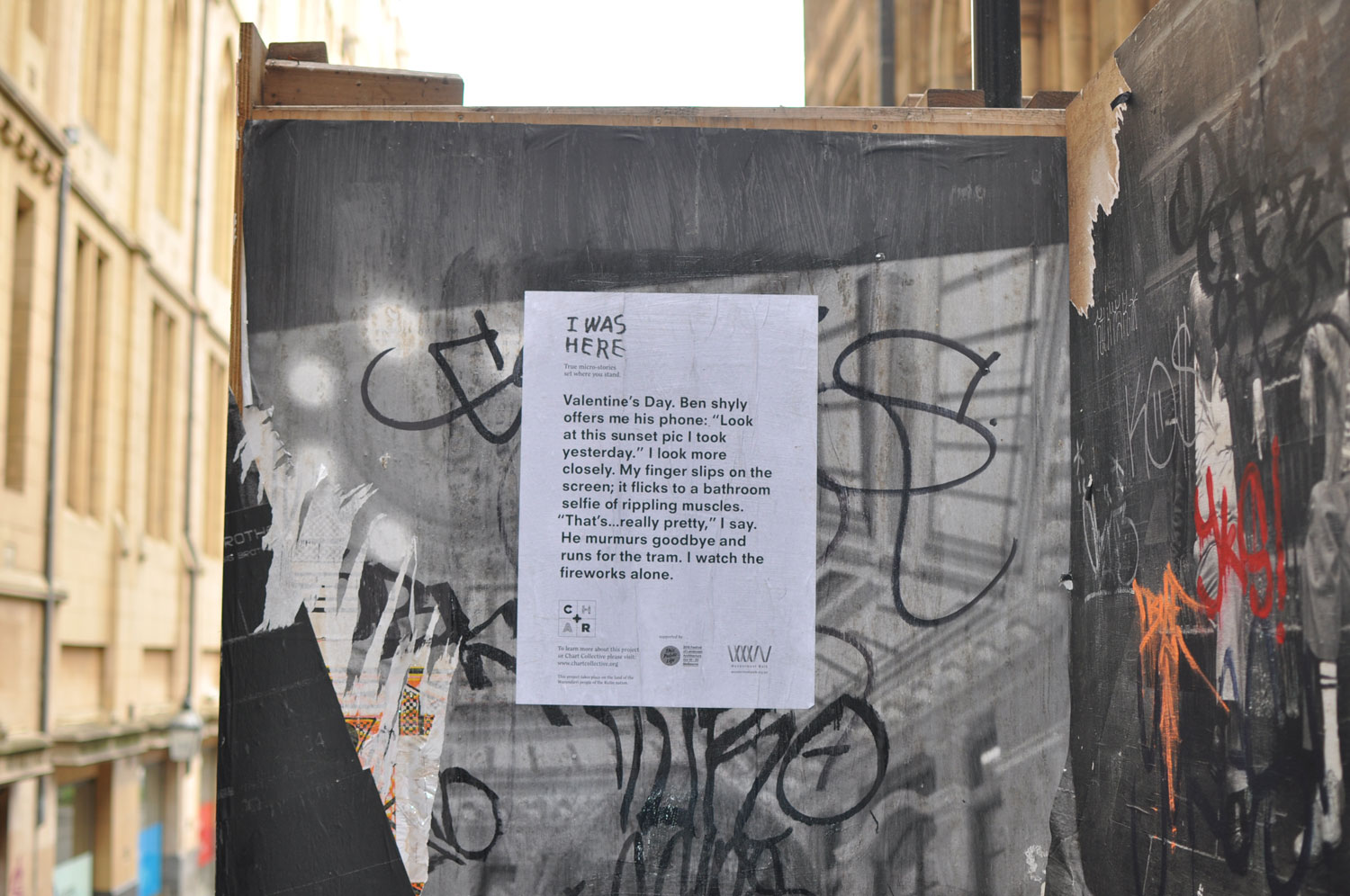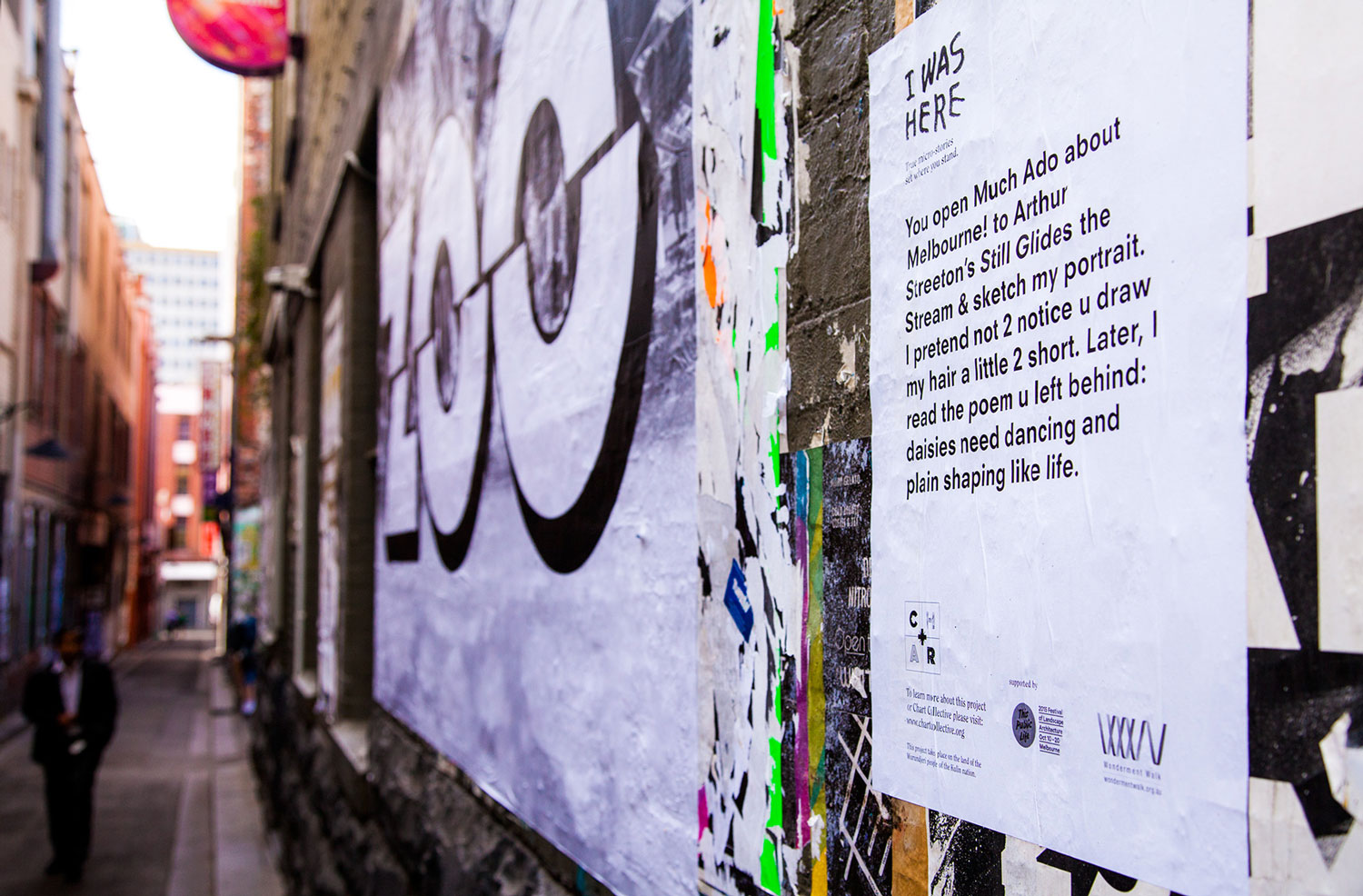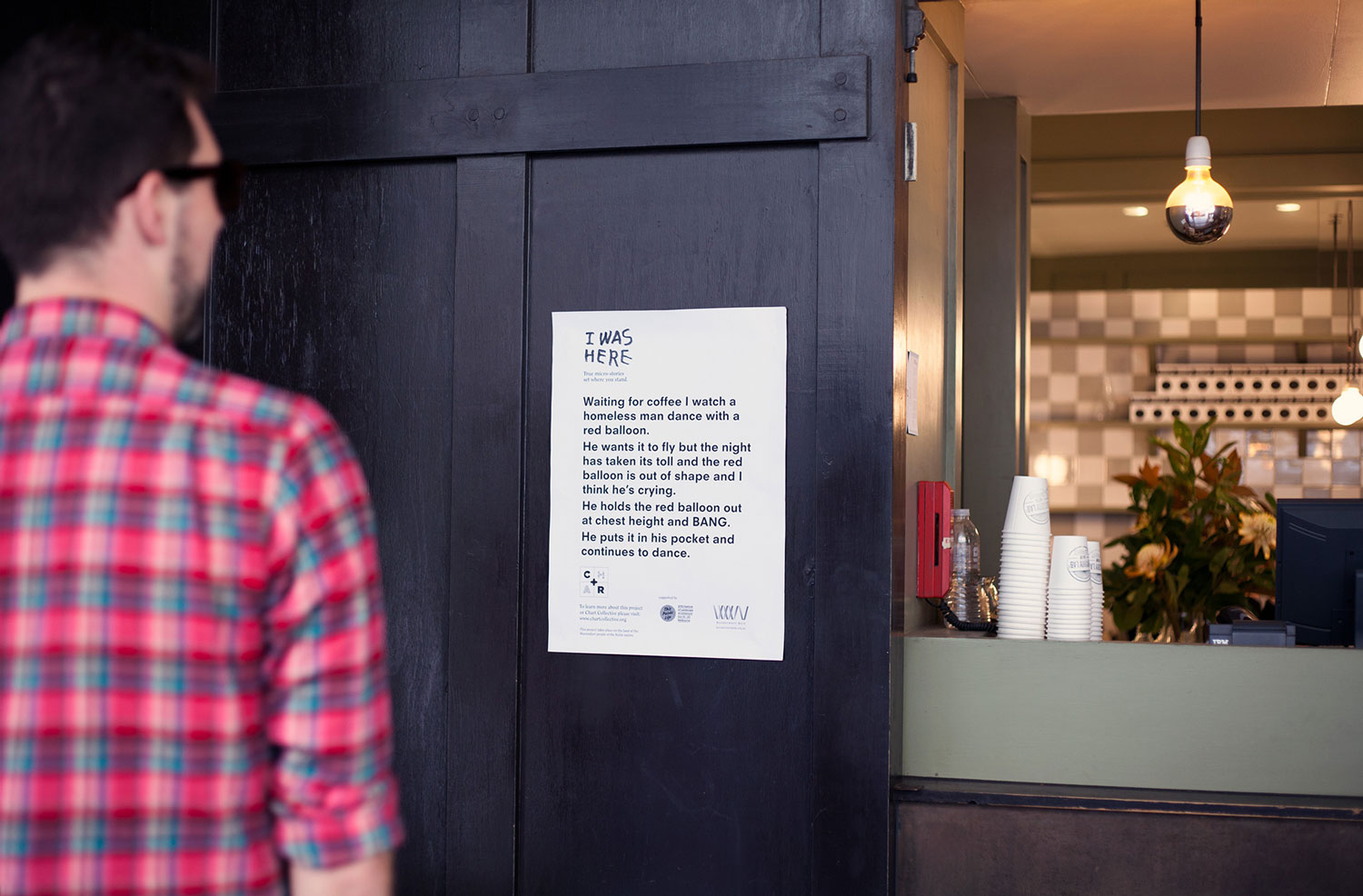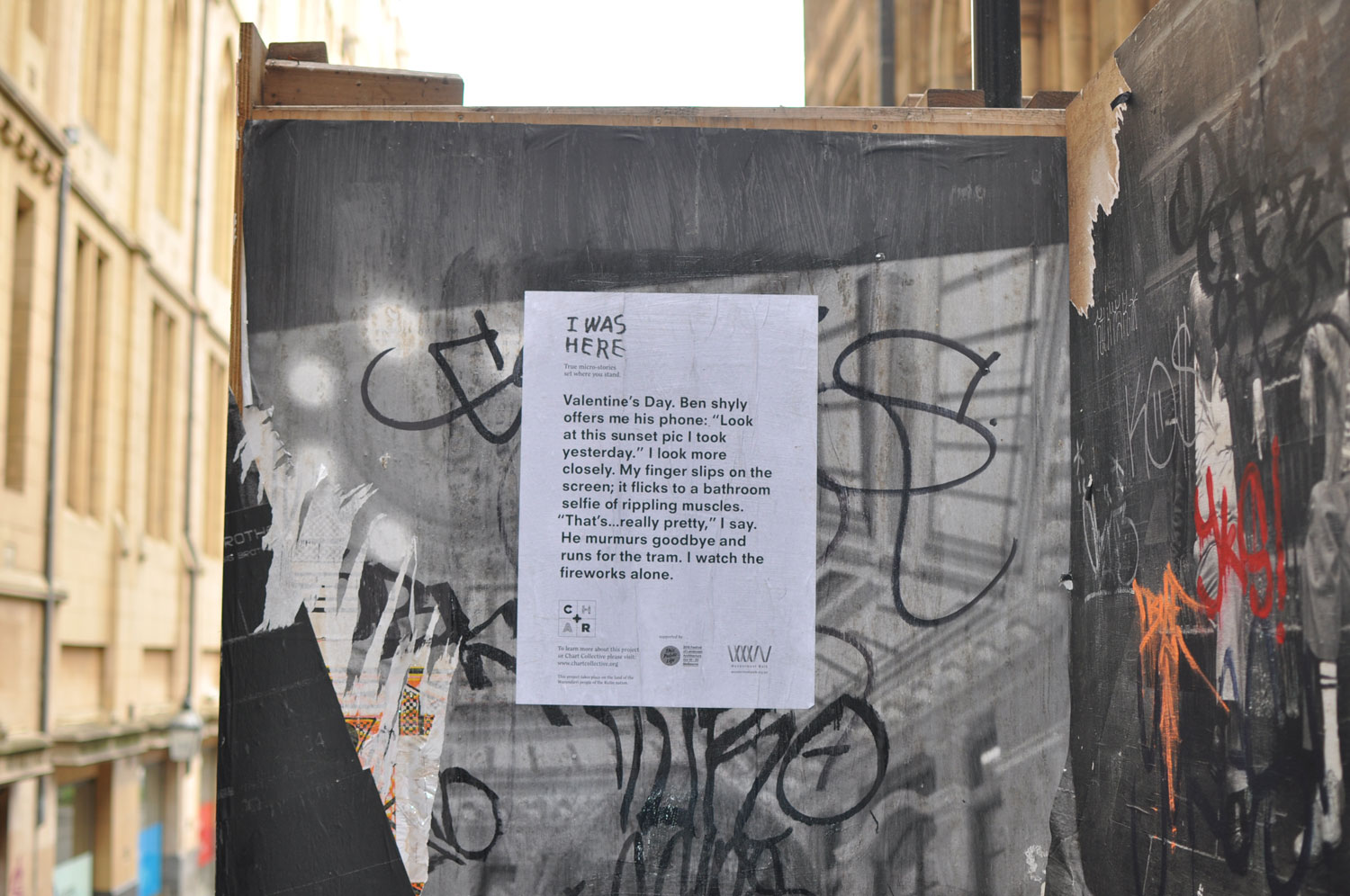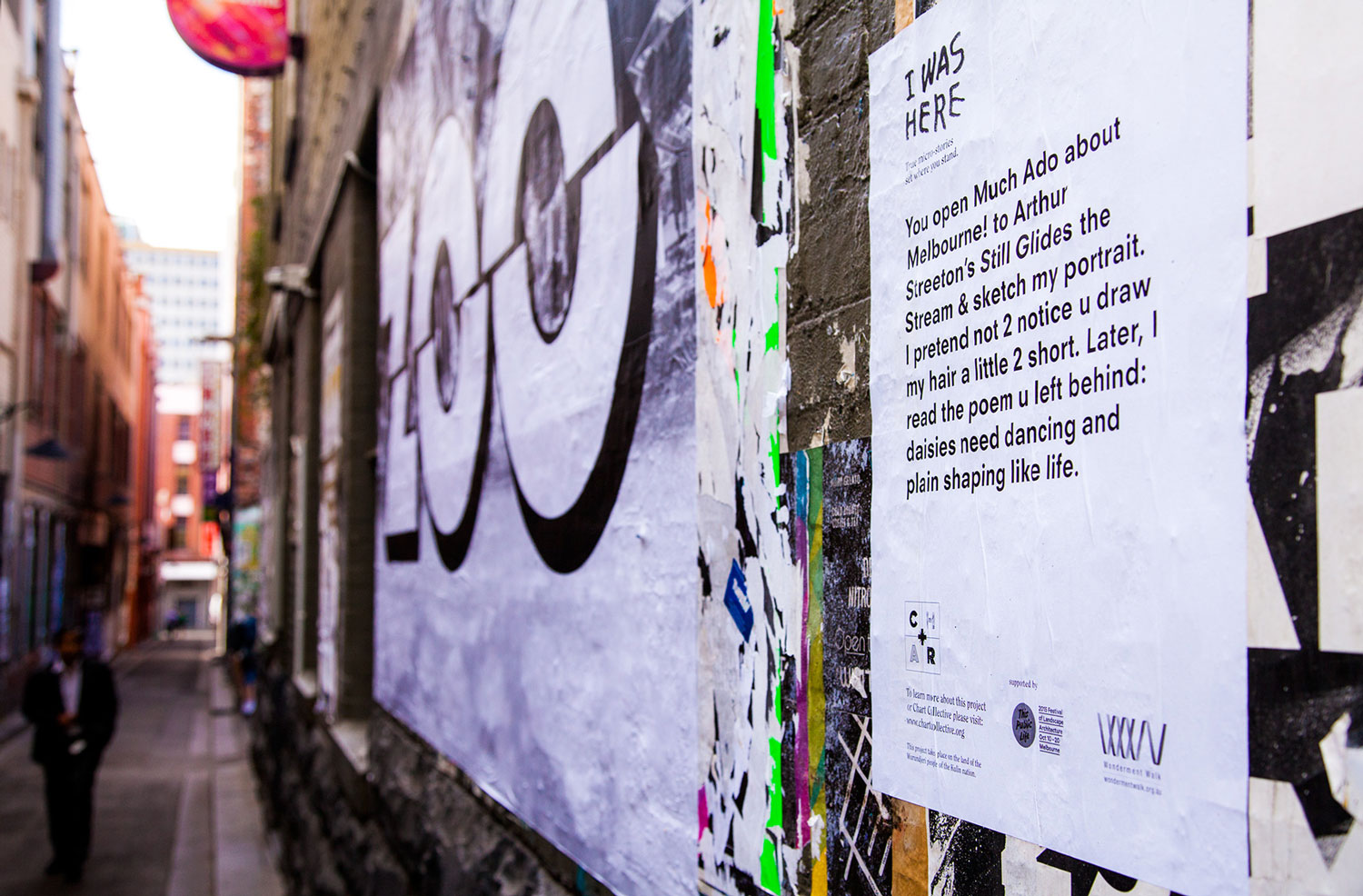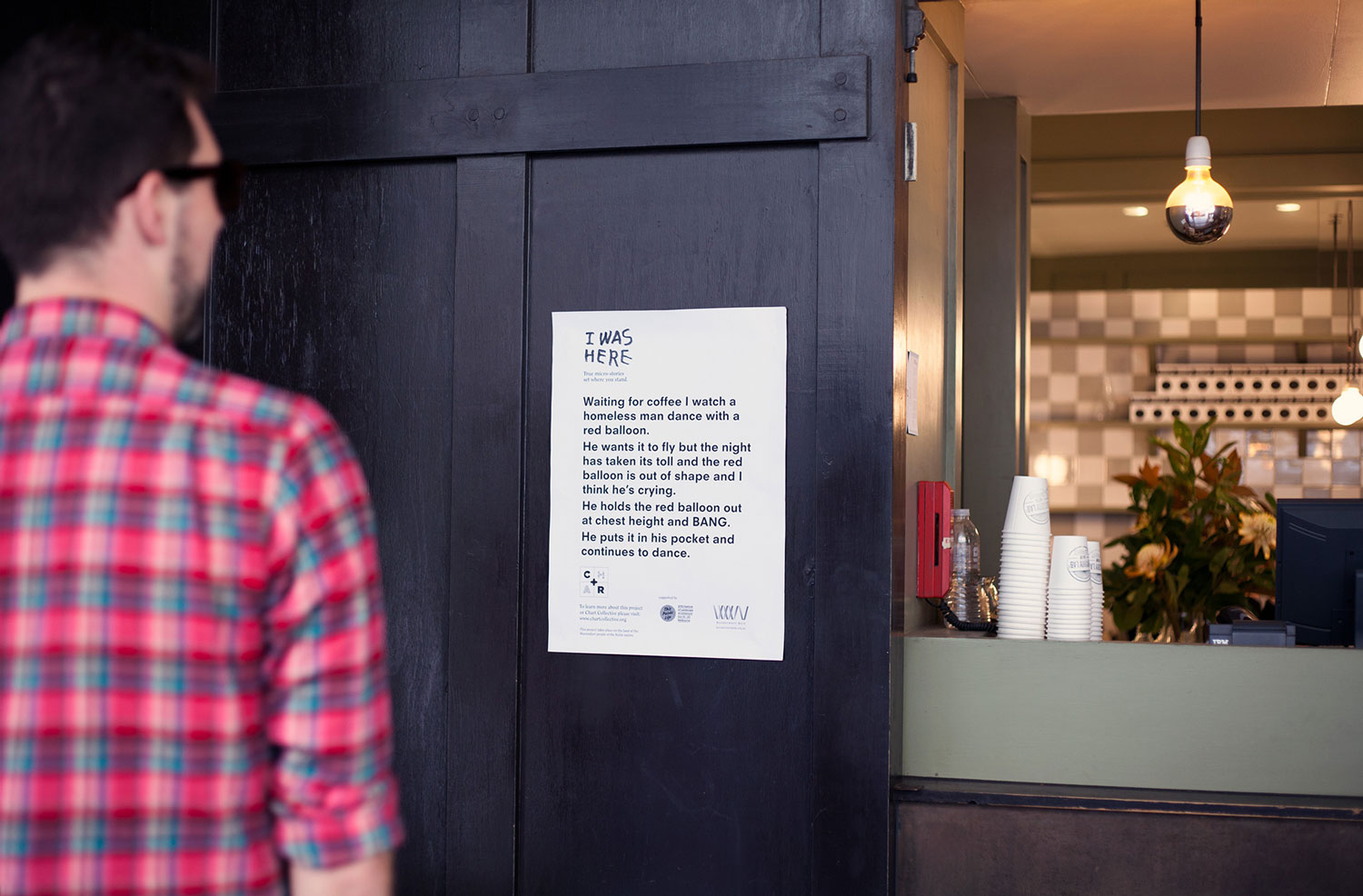 I Was Here is supported by:
Great societies are defined through their art, science and knowledge. Wonderment Walk Victoria will strengthen Melbourne's reputation as a creative city of knowledge by enhancing walking routes connecting places of significance with sculptural wonderments. We aim to create accessible open-air galleries of artworks, sculptures and installations combining science, mathematics and art to engage passers-by with wonder, delight and curiosity.